It's important to have an understanding of how to keep
up with the industry's changes in order to remain
relevant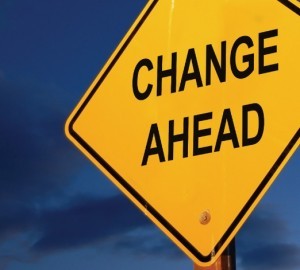 Albert Einstein once defined insanity as the means of doing something over and over again but expecting different results. In a vast technology industry with a rapidly growing company, it only makes sense that we take Einstein's words to heart. We cannot expect that doing the same things over and over again will allow our company to continue its upward trajectory and heed greater results. In this industry, the only constant is that nothing is constant. It's important to have an understanding of how to keep up with the industry's changes in order to remain relevant.
One of the most valuable assets to any company is a group of employees with the desire to learn and help each other grow. And one of the many great parts about our company is all of the employees' willingness to assist each other in broadening their knowledge base of how things work and different techniques we may not have previously thought of. On the sales floor alone, being able to bounce ideas off each other and put together the best solutions for our clients is a great resource to have. We also have an outstanding support team that's always willing to teach everyone new tactics or ways to find answers to any questions we might have. With constant changes taking place and everyone working together, it's less likely that we'll think of each other as co-workers and more like teammates with the same goal in mind. A winning team results in a winning company, which is the best combination for our clients.
So, how do we achieve greatness among a team of employees in this ever-changing industry? It comes from the top! We start with a core of valuable senior management executives who possess the drive and dedication to watch the company grow and their employees thrive. The management team works around the clock to ensure our teams have the most up-to-date knowledge on products and procedures. Communication from the top to the team of employees helps us ensure our clients are taken care of in the best way possible. For this to happen, we obviously need to maintain training programs for everyone.
Trainings can be one of the most beneficial ways to spread knowledge to the masses. With sales trainings on techniques, training with companies we've partnered with on products, and customer service etiquette trainings, our fearless leaders have stepped up to the plate to ensure we have a plethora of resources to keep our team up-to-date and ready for action. These trainings provide great opportunities for us to learn about our new product offerings and various ways to present these materials to our clients to ensure they have the most successful tenure with SingleHop. It definitely helps give our team a platform to base their understanding on, so we can grow from there. Trainings also help us learn these new techniques to thrive in this competitive industry.

Read more at http://www.singlehop.com/blog/how-to-keep-up-in-an-ever-changing-industry/#uvLdRAdYWjetPfI1.99